I am entering the adult the world and getting myself into debt for the rest of my working life. Yes, I am hopefully about to buy my first place in the next two months. The offer will go in one a flat on Wednesday provided we find nothing wrong with it when we go for another look around this week. I seriously hope there is nothing wrong with it. I got lost in the time vortex of Ikea today, looking at ideas to fill the rooms.
Honestly you know I've reached an insane point, when I talking excitedly about sliding doors vrs doors that open out and the merit or randomly placed shelves and long shelves!
But anyway. It's time to introduce the flat!
The flat is the door on its own on the ground floor at the front: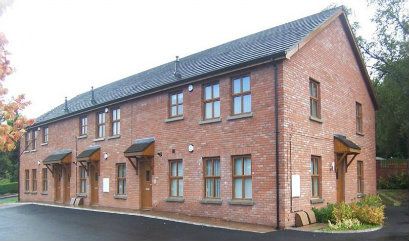 ( Come hither to see the inside )